Read on to learn the super-trending 5 tips to reduce large pores on your skin.
Hello, beautiful ladies. We are all set to enlighten you on one of the most intriguing skin imperfections in today's life. Household chores, meeting office deadlines and increasing stress can always affect your regular skin health. In particular, the added pollution and dirt particles moving around freely in the air can be responsible for clogging your skin pores. Enlarged skin pores usually bring dullness and can get you a notch down in your glam quotient. Devote some time to your skin and check out the latest tips to shrink your enlarged pores. Read the blog to figure out what's more in your store.
What are pores?
Pores are tiny, permissible openings that allow sweat and sebum to reach the skin's surface. If your skin pores are clogged in any way, they tend to become enlarged. Enlarged pores are visible through the naked eye. Although it is said that large pores are genetic and not curable, there are ways to shrink these unwanted pore sizes with easy, homemade remedies.
What are the causes of large pores?
To put an end to these irritating large pores, you need to know the exact causes. Large pores can often be genetic. It can also be caused due to excess oil secretion or a reduction in collagen production. Overexposure to the sun can also be fatal in causing large pores.
How to shrink pores on your skin?
Do you know that hormones play a crucial role in enhancing the secretion of sebaceous glands to produce more and more sebum? This is why the presence of sebum glands is greater on your skin surface than on the other parts of your body.
5 Tips To Reduce Large Pores On Your Skin:-
 Steaming is utterly important for your skin as it can clear out the clogged pores, reduce their size and impart a fresh glow. While you are taking a shower, you can add some essential oils for a better experience.
 Facial Mask—Facial masks are always helpful when you resolve to eradicate the additional oil from your skin pores. It is due to this excess sebum production that your pores look large and visible.
We can spot some more home remedies to cut down on this skin problem.
Remedy 1: Have you tried applying ice cubes to your skin? Ice helps in reducing the size of the enlarged pores with its super-tightening effect. Apply an ice cube and rub it all over your face before putting on makeup. This will immediately improve your blood circulation and reduce the size of your pores.
Remedy 2: You must have heard about egg whites. Try using a peel-off mask with egg white that is enriched with a super skin-tightening formula. For this, you have to separate the egg white from its yolk and spread it all over the face like glue. Once it has dried up, wash your face with water. Magically, your pores will disappear.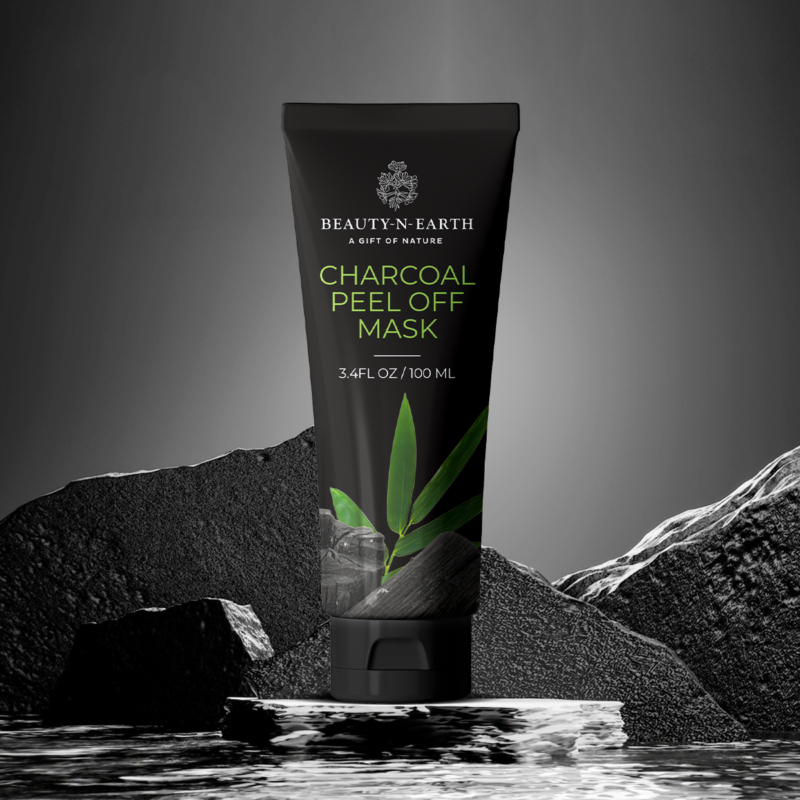 Choose products based on water content: large pores are usually seen more on oily skin. So, naturally, oily skin benefits more from water-based products and not moisturising products that contain oils. Water-based products possess humectants like honey and urea that allow your skin to breathe and oils to vanish. Choose your skincare products wisely only after determining your skin problems and type.
Exfoliation: Exfoliation is an active process to get rid of excess oil and large pores. We all know that once you are going outdoors, your skin comes in contact with dirt. These dirt particles clog the skin pores, making them visible with the naked eye. Exfoliation aids in the removal of dead skin cells and the unclogging of clogged pores. It is better if you exfoliate twice a week. Here is an exfoliating recipe for you :
Recipe – Baking soda is excellent for maintaining skin pH balance. Take 2 tablespoons of baking soda. Add it to 2 tablespoons of lukewarm water. Apply the mixture to your face for 5 to 10 minutes. Rinse off with cold water. Repeat the process twice or thrice and get immediate results.
Deep Cleansing: To wave goodbye to your enlarged skin pores, what you desperately need is deep cleansing. Your face should be washed morning and night to ensure that your pores are clean. Use a gentle cleanser that makes your skin soft and supple. If dirt particles can be kept away, it normally shrinks the pores, keeps away unwanted clogging and imparts healthy skin.