Read this blog to learn more about the fruit extracts that are best for topical use.
While you are busy choosing the best product for your skin, you are actually missing out on the natural wonders of life. Yes, you heard it right. Do you even know what the secret is to flawless skin? Come, let's share it.
You must be following a healthy diet full of fruits and vegetables. But let us tell you that fruit extracts and peels are extremely good for your skin when applied topically. If you are not a lover of fruits but still want to feed your skin some nutrition, the topical application will bring the best results. Explore what nature has to offer and witness its wonders.
What are the basic problems to be treated with fruit extract?
Well, there's no end to skin problems. Starting from the teenage problems of pimples, acne, and blemishes to the issues of the mid-thirties like signs of ageing and pigmentation to the problems ranging up to a lack of collagen production and elasticity, fruit extracts can play a vital role. In fact, fruit peels can heal your skin and bestow an inner glow. So let's see how you can utilise the fruits and their peels to beautify your skin.
Some basic fruit extracts to amp up your glow
Fruit extracts and peels are usually gentle on your skin. Some basic skin imperfections can be easily treated with them.
Skin hydration is utterly important. So we suggest cucumber, which has cooling properties and restorative benefits. It contains vitamin C and folic acid, which reduce puffiness and skin swelling. Moreover, cucumbers deserve special mention for fading out dark circles and toning your skin. Apply cucumbers to your eyes and seize their healing properties as much as possible. Stuffed with antioxidants, cucumbers are great to enjoy in the summer.
Whenever we talk about a winter fruit, oranges need special mention. Oranges are known to possess innumerable healing properties. The acidic content in oranges can detoxify your skin, and the presence of vitamin B, vitamin C, and calcium can provide rich skincare benefits. Orange peel can brighten your complexion, wipe out blackheads and whiteheads, soothe inflammation, and protect your skin against UV rays. So even when eating an orange, preserve the peel for your skin!
The next fruit you might greatly benefit from is cranberry. Cranberry oil contains omega-3, omega-6, and omega-9 fatty acids in the perfect ratio to revive your skin's glow. It hydrates the skin, restoring moisture. Filled with antioxidants, cranberries shield your skin from sun damage. A wonderful exfoliator and source of anti-ageing properties, cranberries work magically on your skin. Try these face mask recipes and get rid of skin imperfections.
You might not have heard much about raspberries. Raspberry seed oil can absorb the harmful ultraviolet rays of the sun. So, it automatically acts as a sunscreen. Phytosterols present in raspberry seed oil lock the moisture in your skin. Another chief content is linoleic acid, which soothes dermatological diseases like eczema and psoriasis. A wonderful protection against bacterial infections, the raspberry seed oil is undoubtedly a boon for the skin.
Next on our list is our favourite fruit, the apple. The juicy, red fruit is not just tasty but beneficial too. Apples are full of vitamin A, vitamin B complex, and vitamin C which contributes to skin glow, hydration, and anti-aging benefits. It also controls sebum production in the skin and eradicates the chances of acne. Apples maintain the pH balance and are therefore a wonderful toner.
Have you tasted the blessings of tangerine? Tangerine is a wonderful citrus fruit packed with vitamin A. It can stimulate collagen and heal wounds or acne. The antioxidants prevent free radical damage and make it easier to treat pigmentation.
The last on our list is the pomegranate. Pomegranates are enriched with vitamin C, ellagic acid, and tannins. It boosts the skin regeneration process and helps combat dry skin. In fact, it also acts as a barrier against UV rays and sun damage.
Beauty on Earth suggests that you rely on the wonders of nature and receive effects visually. Fruit peels or fruit extracts are magnificent for enhancing your skin's health and are usually free of toxins. Here we present a list of products that are equally beneficial for all skin types and will surely boost your radiance.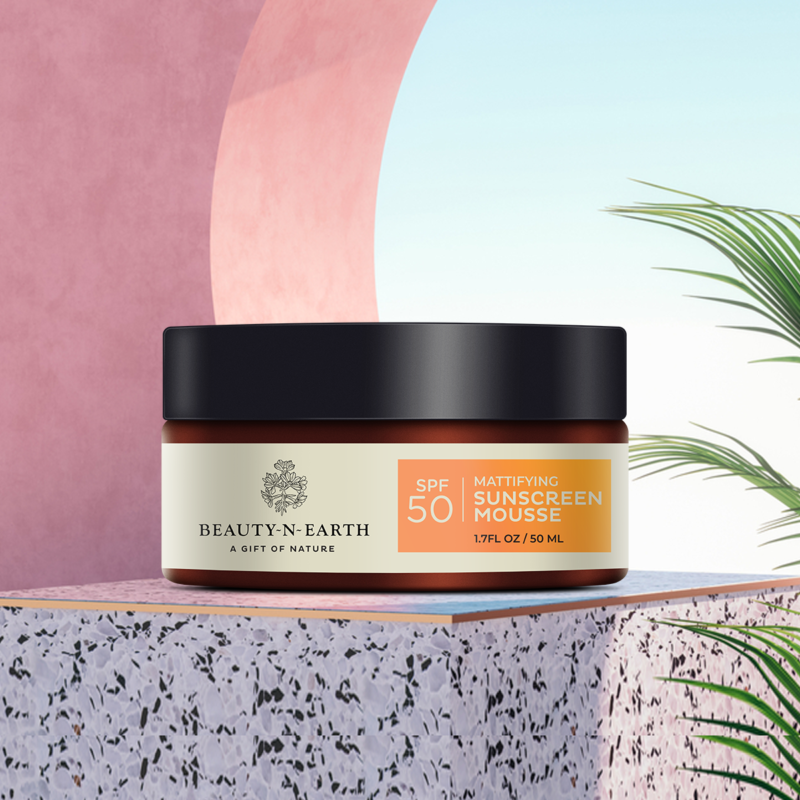 Visit the website of Beauty n' Earth at https://beautynearth.com/ and observe the wonderful melange of nature and beauty through us!