Read this blog to learn how to achieve glass skin in an easy and budget-friendly way.
Glass skin is really trending these days, but do you know the secrets of achieving it? Well, obtaining glass skin will be easier if you revise your skincare regimen with some nifty tips. Beauty on Earth ensures a budget-friendly routine that will impart translucency and health.
What is glass skin?
Glass skin is an even-toned, clear skin that gives you an impeccable glow. It appears smooth and shiny. Moreover, glass skin looks youthful and uniform. You hardly get to see any skin imperfections like blemishes, pigmentation or dark spots. Once you own a glass skin, you are enough to arouse envy in other people's minds.
How To Achieve Glass Skin:
Achieving glass skin requires a multidimensional outlook. There are products that evidently work on specific skin issues, but for general skin issues, you need much more. Your skin should be free from every form of roughness. It should be amply moisturized. The inner layer of your skin should always be hydrated so that light can reflect well, imparting luminosity.
To be more precise, your glass skin look requires consistent effort and dedication. You need to rise above your regular efforts and put in some extra. The right cleanser, exfoliator, and moisturiser might add up to the essence.
Double cleanse — Don't get confused with this term. Double cleansing is the first step to achieving glass skin. It is significant to wave goodbye to your skin bumps or rough textures. Cleansing becomes more important at night after your skin is already stuffed with dirt, pollutants, makeup residue, and fatigue. Clean your face with micellar water, then apply a foaming face wash to double cleanse your face.
Exfoliation: Your skincare regimen is incomplete without proper exfoliation. You need to exfoliate at least twice or thrice to protect your skin from dead cells. Dead skin cells make your skin tired and dull. Exfoliate with jojoba beads or crushed walnuts. Chemicals like glycolic acid and lactic acid can be great exfoliators. Determine the frequency of your exfoliation based on your skin type.
Toning: Toners can often make your skin dry. So be choosy while buying your toner. Look out for the components like ginseng, floral water, and green tea. Toning should allow your skin to become hydrated and breathe in air to maintain pH balance. Proper hydration also indicates inhaling the topical products and their properties successfully.
Add a serum or essence to your shopping list—Serums are extremely beneficial for the skin. They carry more water and moisturise your skin from within. Usually, they are lightweight and remove skin problems like pigmentation, rashes, redness, or inflamed skin cells. If you apply serums or essence to your skin, not only will your skin problems gradually disappear, but it will add nutrition to your skin also.
Moisturizing—Without moisturizers, your skin will never achieve its perfection. The moisturising element should be light but replenishing. Your skin requires a moisturiser that can address multiple skin issues while also catering to your specific needs. Nourishing botanical extracts, powerful hydrators, and antioxidants not only nourish your skin but also give it that much-desired glass appearance.
Don't forget your eye cream: Eye creams are as important as your moisturiser or toner. The glass look is easier to get with shining, bright eyes. Imagine how it would look if the surrounding areas of your eyes were patchy or if you were troubled with dark circles. Your eye area tends to dry up faster than the rest of your skin. Apply any nourishing eye cream or serum and hydrate your eye region well.
Glass skin will be miles away if you don't keep your skin protected from the sunrays, specifically UV rays. UV rays penetrate deep into your skin and make it dull and leave a mark of tan. Apply a high SPF sunscreen over and over again whenever you are outside in the sun. Your dreams of glass skin will be shattered without following this step. So, gear up for the best!!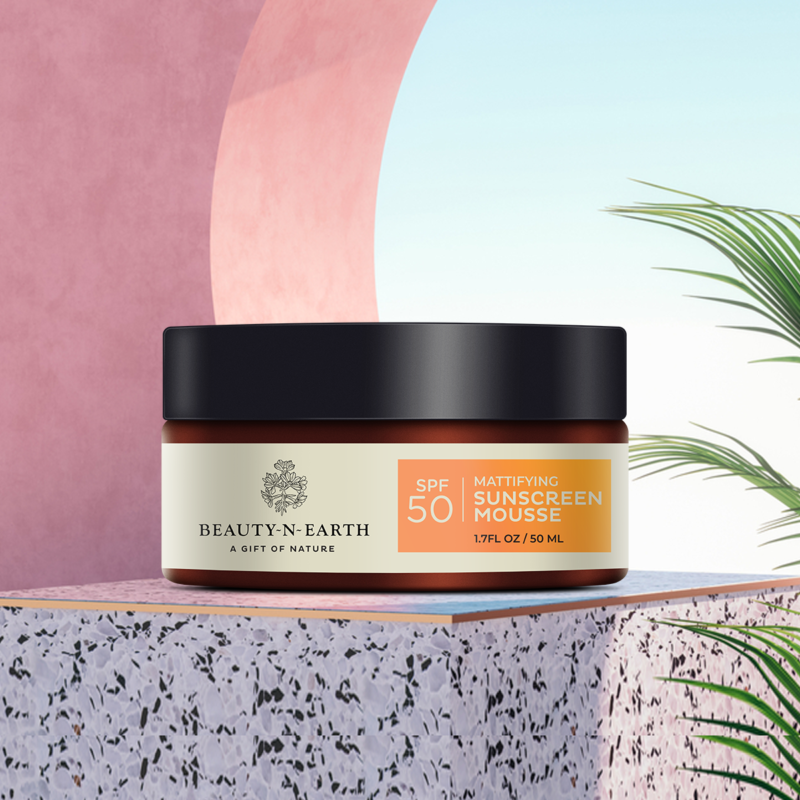 Your regular lifestyle needs to change if you are determined to get yourself the quintessential glass skin. Get yourself a prolonged eight-hour sleep with two litres of water. Survive on green vegetables and fruits. Exercise regularly to stay fit and ensure an intake of healthy fats every day. Glass skin is thus only a touch away!!
We, Beauty n' Earth, are here to enlighten you on some of the most engrossing skincare tips. Visit us at https://beautynearth.com/
For more and more details on our products. At the earliest, we would be happy to help you achieve your glass skin.