Read this blog to learn tips to prevent dry skin in winter in a blink.
Dry skin is common in winter but it is nothing less than a curse. Isn't it? Dryness is especially undesirable on special occasions when you want your skin to appear bright and glowing. Although there are numerous causes of dry and dull skin, we are here to discuss the miraculous tips to rejuvenate your skin. Beautiful skin comes through your wisdom. The right product, the right composition, and the right skincare regimen can be the remedy for your dry skin. You can also resort to some easy home recipes that will improve your skin's texture and keep you away from every kind of skin imperfection. Beauty~n~Earth is all set to revitalise your skincare routine and your skin too!!
Why does dry skin occur?
Finding the right cause for your winter dryness is the first step to beautiful skin. Let's figure out some common causes for your knowledge.
Dehydration: If your skin is not hydrated, it will reduce the blood flow to your skin. Dehydration also causes dryness and makes your skin appear lifeless. Dehydration might look like a trivial issue, but a consistent lack of hydration can cause permanent damage to your skin. Saggy skin, fine lines, and wrinkles appear more easily once your skin surface loses its water content.
Exfoliation: While you are putting in effort, be sure that you are smart enough. Do not waste time cleansing your face twice or three times a day; better yet, exfoliate. Shedding dead skin cells is more necessary and unavoidable if you want to give your skin cells a youthful appearance. Exfoliation allows your skin to shine brightly and reflect light. You can always try some home-made remedies to exfoliate. Here's one for you.
Remedy: Get yourself two cups of white clay, one cup of grounded oats, four tablespoons of grounded almonds, and two tablespoons of grounded roses. Combine all of them together. You can also add coconut milk to the paste. Apply the scrub and let your skin absorb it for some time. Wash off with clean water. Your soft and supple skin will be ready.
Moisturizer: You might have no idea how important moisturising is. Moisturizers add a layer of protection to your skin. Moisturizers also help hydrate your skin. Dryness can erupt if there is an ample amount of water in your moisturizer.
Dryness: Dry skin is responsible for causing redness, dullness, and itching. Dry skin is mostly visible during the winter season. So, try using oil-based moisturizers.
Aging: Aging can be a vital factor in boosting your dryness. Skin often becomes malnourished and therefore causes dullness.
Tips To Prevent Dry Skin In Winter:
Be a little gentle with your skin. Stop using harsh face scrubs or cleansers. Don't steal the essential oil from your skin. Cleanse with mild cleansers, but wipe out the dirt from your skin pores.
Don't forget that hot water is not good for your skin. Go for lukewarm water because intensely hot water can strip your skin of its moisture. Try ingredients like shea butter or almond oil to retain moisture in your skin.
Make exfoliation an inseparable part of your skin care routine. Get rid of the dead skin cells. Exfoliate twice or thrice in a week. Excessive exfoliation does not guarantee better skin texture. It frequently disrupts your pH balance.
Face serums are crucial to put on a shield after exfoliation. Exfoliation can cause your skin to become dry at times. But a face serum with active ingredients can be of great help. Vitamin C, vitamin B3, and ferulic acid are good antioxidants. Vitamin C also fades out hyperpigmentation, dark spots, and wrinkles. Even so, it has the ability to overpower collagen-destroying free radicals.
Amp up your collagen production with retinoids. Retinoid helps grow fresh skin cells. They naturally make your skin bright and shiny.
Dry skin is not really easy to say goodbye to. But all you can do is take care of your skin day and night. Avoid making makeup mistakes and use sunscreen as much as possible when you go out. Remember that your skin becomes more dull when it gets exposed to the outer atmosphere.
Here we recommend a product for your skin's benefit: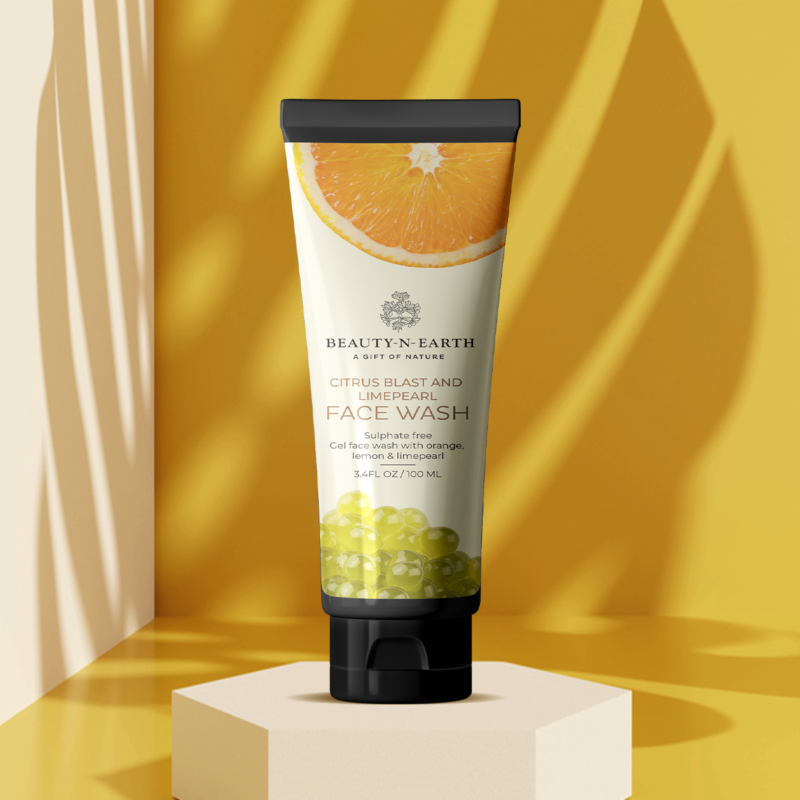 Beauty n Earth is always by your side to gear you up for the upcoming winter and shield you against the intimidating cold. Visit our website at https://beautynearth.com/ for more details on products and to choose your own skincare regimen today!