Read this blog to learn about your yearly journal of self-care for 2022–2023.
Wasn't this year scintillating? Yeah, it must be. But how was it for your skin? Did you make an account of it? Your skin's performance is as important as your performance at work. You better keep track of how many times you've had to suffer from pimples, acne, or dry skin. That shows that you need to work hard on choosing your skin products.
Skin imperfections are constant. With changing seasons, it is very possible that you come across new signs of dermatological issues. But do not worry. Beauty on Earth is here to guide you with some extra care and affection for your skin. We will help you sort out a skincare journal for the upcoming year. So let's embark on
Why should you form a skincare journal?
Forming a self-care journal helps you recognise the amount of effort you have put in for yourself, your skin especially. Added to this, your self-care journal not only focuses on the daily routine you need to follow but also keeps up with seasonal care and miscellaneous skin issues. Find out what's on the list.
Your Yearly Journal of Self-Care 2022–2023:
Self-care starts with a skincare regimen. To begin with, we have the basic CTMP method. This method particularly includes cleaning, toning, moisturizing, and protecting your skin.
Cleansing: Cleansing is utterly important for your skin because your skin must be free from bacteria and all other dirt particles. Deeply cleanse your pores until there is no more filth. For this, you need to pick up the perfect cleanser. If you have dry skin, go for an oil-based cleanser, while for oily skin, it's better to go for a water-based cleanser. These days, Ayurveda is playing an important role. Herbal face washes like Neem, Tulsi and Turmeric are extremely good for your skin texture and impart a natural glow.
Toning: Toning basically imparts skin firmness and elasticity. It removes excess oil and make-up. Toning also hydrates and refreshes your skin. Without toning, your cleansing remains incomplete. So opt for toners with natural ingredients like cucumber, rose water, green tea extracts, witchhazel, etc. They will increase the skin's luminosity and make it appear flawless.
Moisturizing: Your entire skincare regimen is incomplete without proper moisturizing. Moisturizers should be used throughout the year. In summer, opt for lightweight moisturizers, while in winter, choose moisturisers that hydrate your skin from within. Moisturizing products should get rid of dryness and maintain the pH balance of your skin. The signs of ageing also slow down, while healthy and radiant skin becomes more dominantly visible after moisturization. Shea butter, coconut oil, aloe vera, and almond oil are good ingredients for retaining moisture for your skin.
 Protection: Sunscreens are much needed to protect your skin from the harmful UV rays. Excessive exposure to the sun can develop signs of aging. Skin itchiness, redness, and inflammation are also caused by sun damage. Apply sunscreens more often, even in the winter, and protect your skin as much as possible from sun damage.
Now that we are all done with the regular steps of skincare, here are some more items to add to your self-care list.
 Antioxidant serum: We all know that serums are formulated with active ingredients. It's naturally more effective on your skin. After your bath, apply an antioxidant serum to your face to bring out the glow. Antioxidants generally protect your skin from free radicals. It helps to sustain the youthfulness of your skin. Antioxidants and vitamin C slow down the ageing process. Add strawberries, blueberries, and green tea to your regular diet. They are the source of antioxidants in food.
Exfoliate for brighter skin.
Exfoliation is a process that naturally gives you glowing skin. But on these bad days, exfoliation can reduce the dullness. If dead skin cells shed, your skin will undoubtedly appear radiant. Behind your dead cells lie your bright and vivid skin cells. Also, you can resort to alpha-hydroxy acids like glycolic acid, citric acid, lactic acid, or malic acid—the basic components—to make your skin exfoliate better.
Get rid of dark circles: Dark circles are caused by a lack of sleep, fatigue, and genetic lineage. To say goodbye to your dark circles, ensure a complete 8-hour sleep. Apply a cucumber under your eyes or a cold compress for relief. Dark circles spoil the look of the evening. Better throw them out of your skin imperfection list forever.
Lip care: lip care is one of the most ignored aspects of self-care. Cracked or parched lips never look beautiful. Try carrying lip balms or making your own lip balm at home. Shea butter, beeswax, and petroleum jelly are good lip moisturizers.
Beauty on Earth is always here to take care of you. Here we present a list of products for you to explore.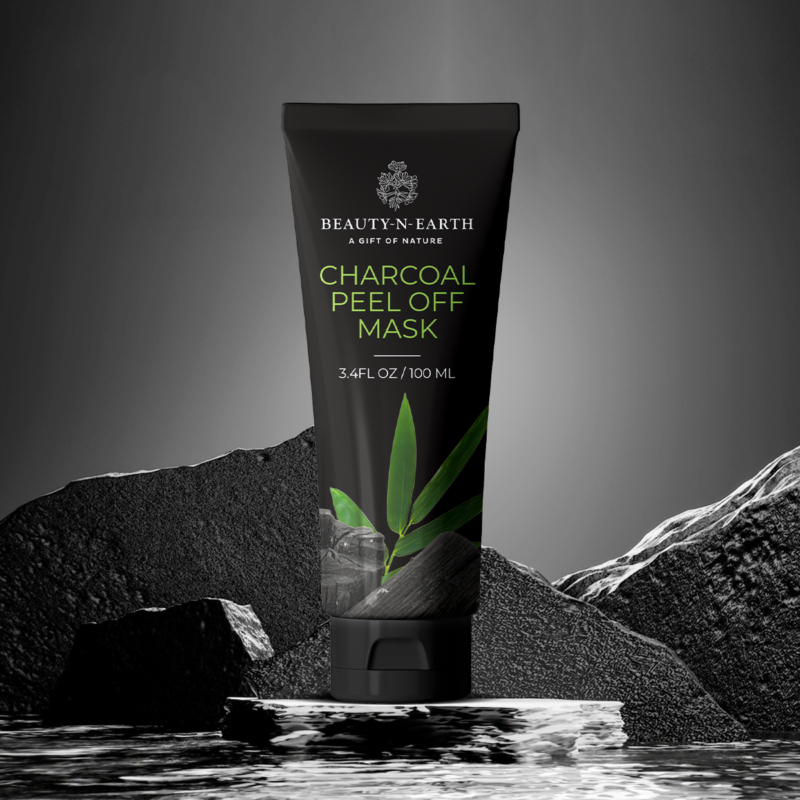 We, at Beauty n' Earth, are here to enlighten you on some of the most engrossing skincare tips. Visit us at https://beautynearth.com/ .
For more details on our products. At the earliest, we would be happy to help you follow your journal of self-care.